Online Stormwater Training
For everyone, and at the best price possible.
From a single course to your entire MS4.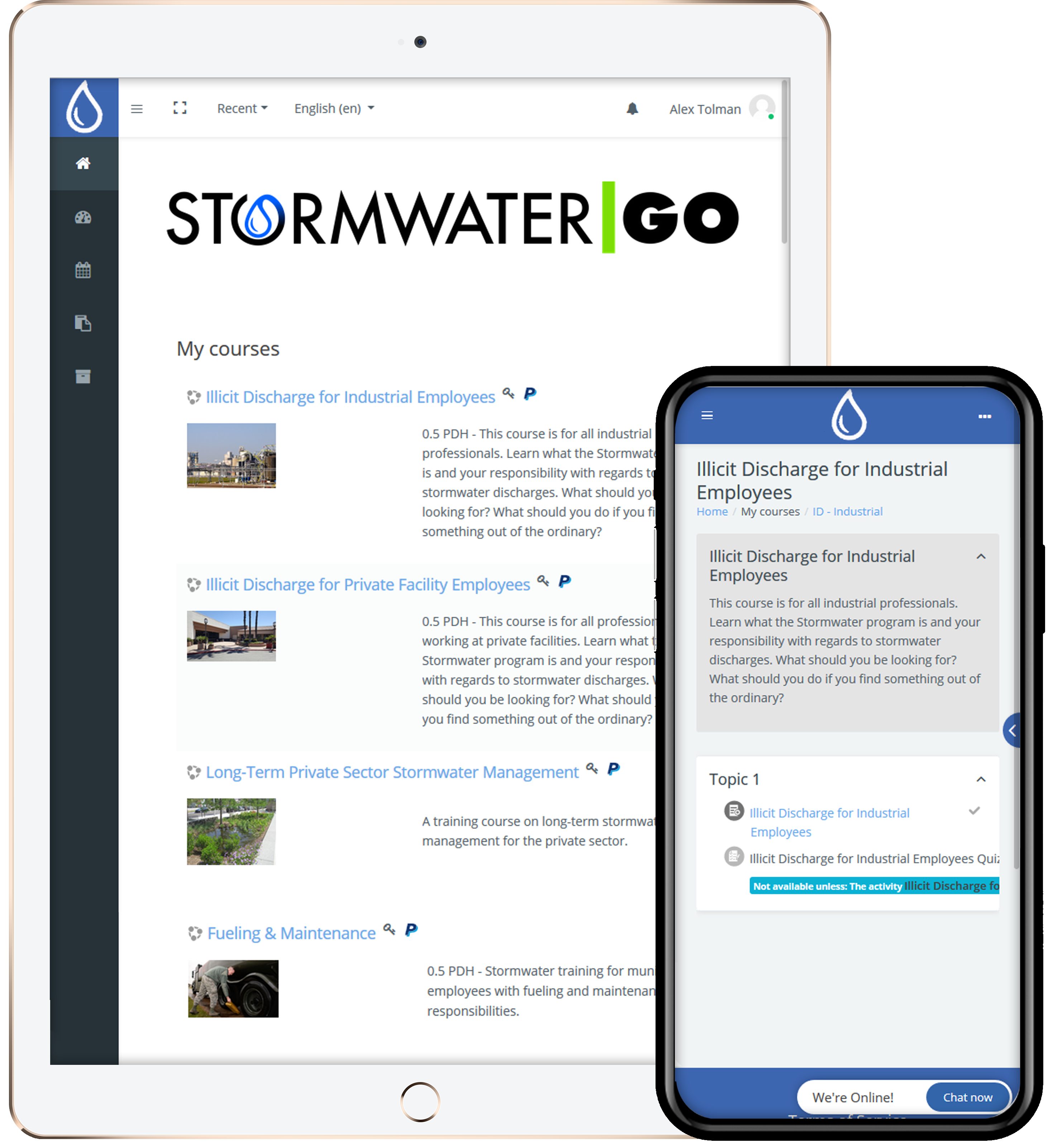 Take Your Stormwater Training to the Next Level
We have courses for everyone who needs them.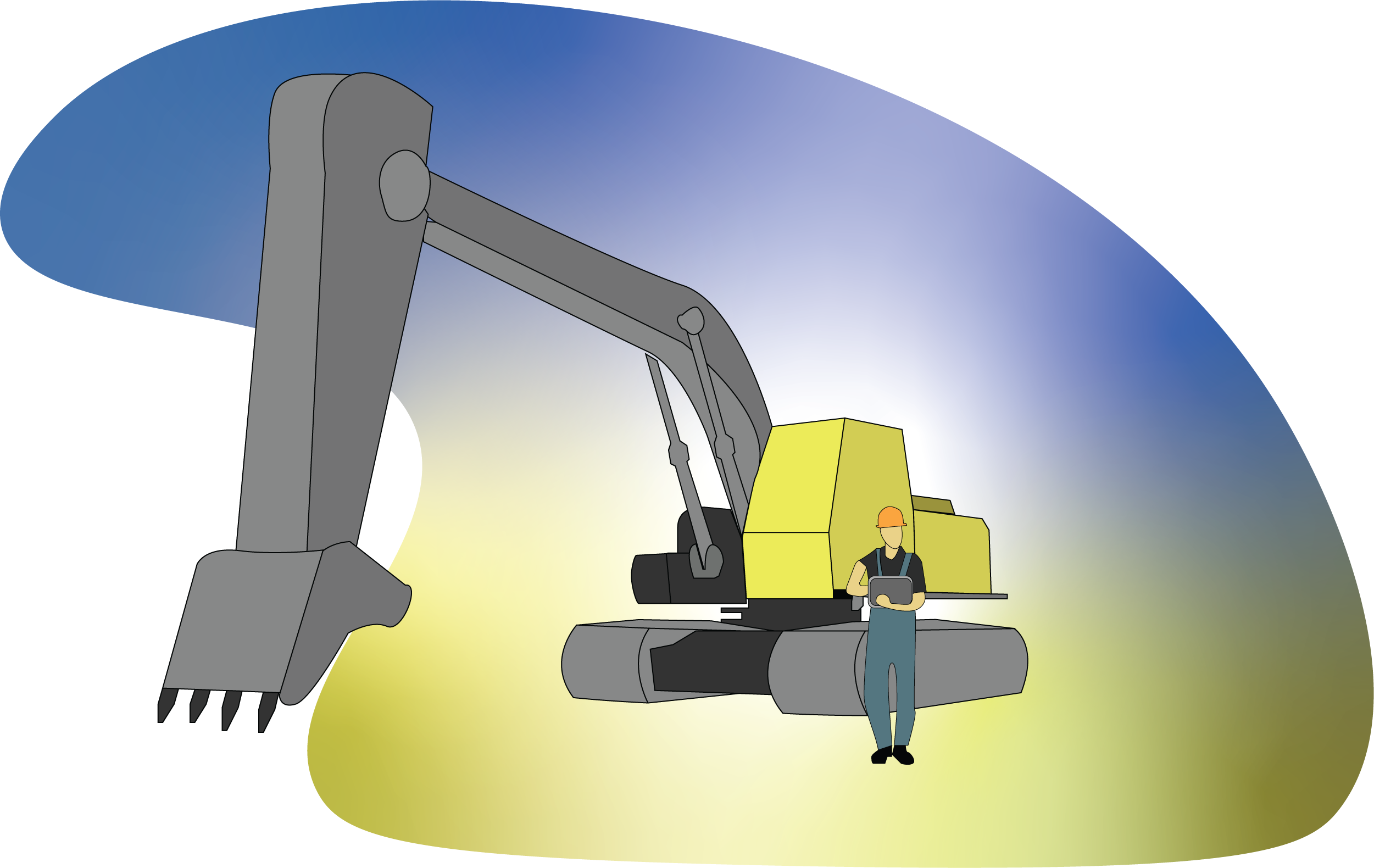 Construction
Courses for Developers, Contractors, and Sub-Contractors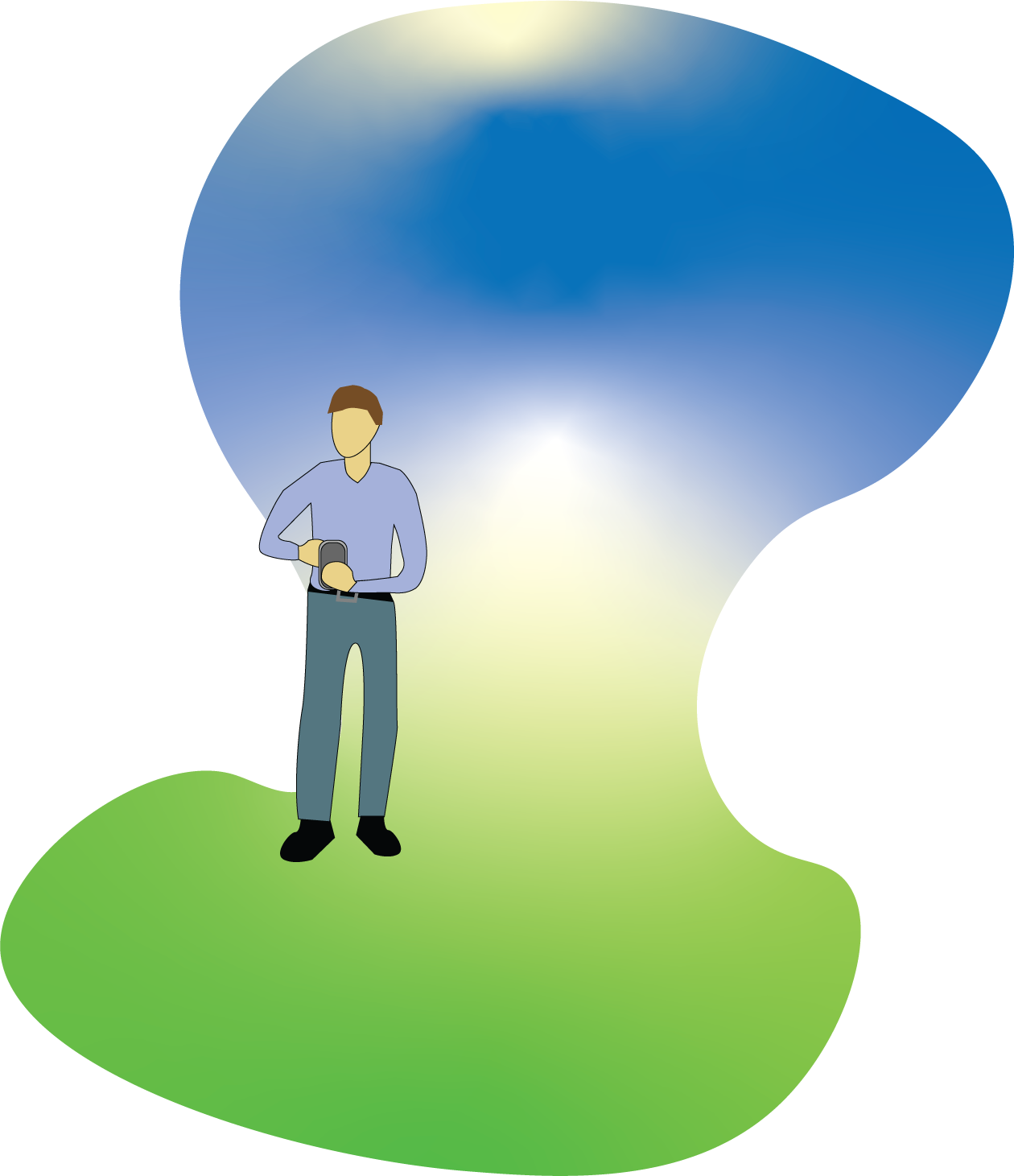 Long-Term
Courses for Institutions, Industrial, Municipal, and Commercial Facility Operators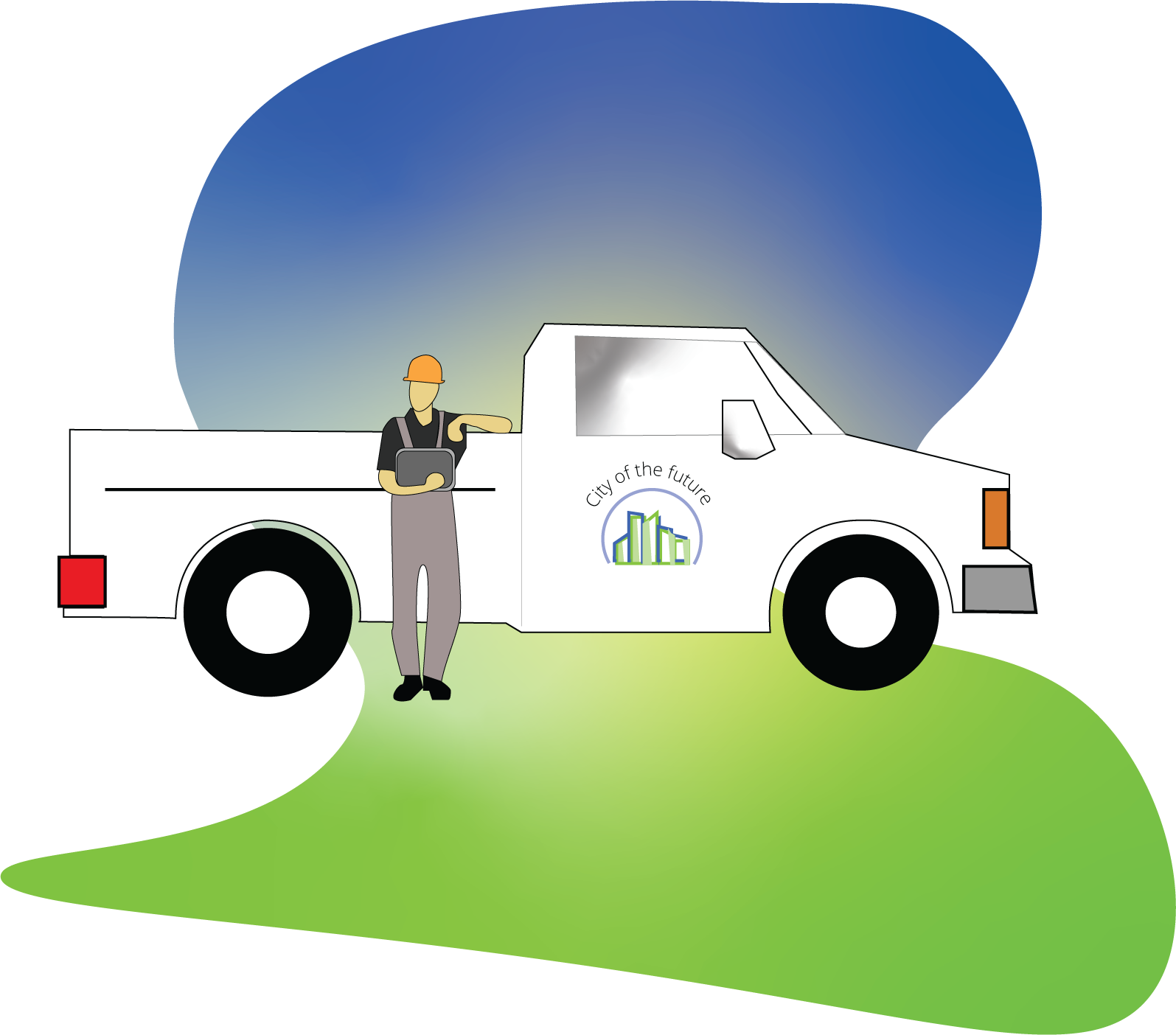 Municipal
IDDE Courses for all municipal employees
At Recertification Time - Don't Get Caught With Your PDHs Down
Our online courses make it easy for your to complete your PDH requirements.
Whether you need 2 or 20 PDHs for your recertification, get them all done at home or on the go. No need to go to an event or classroom.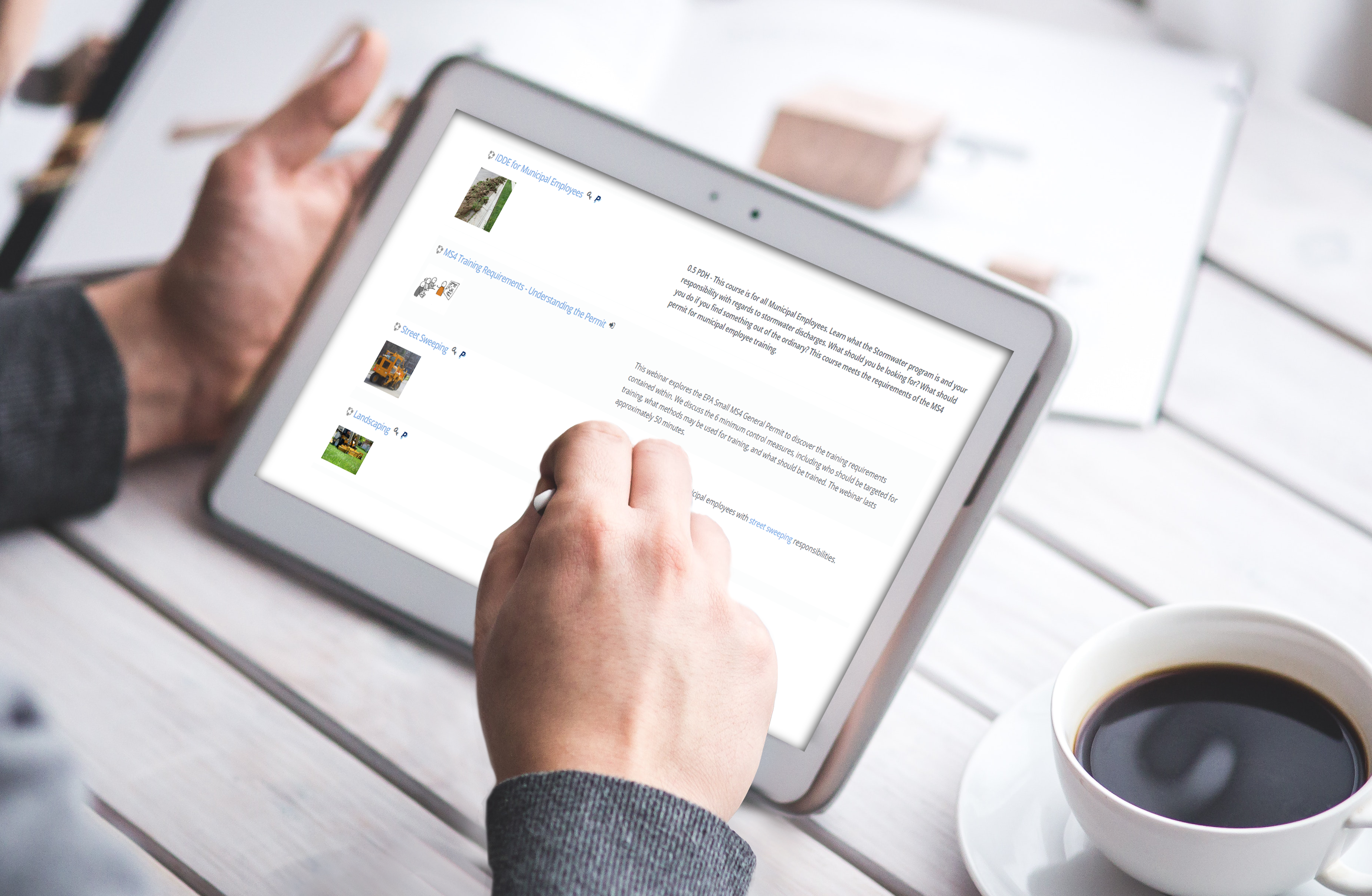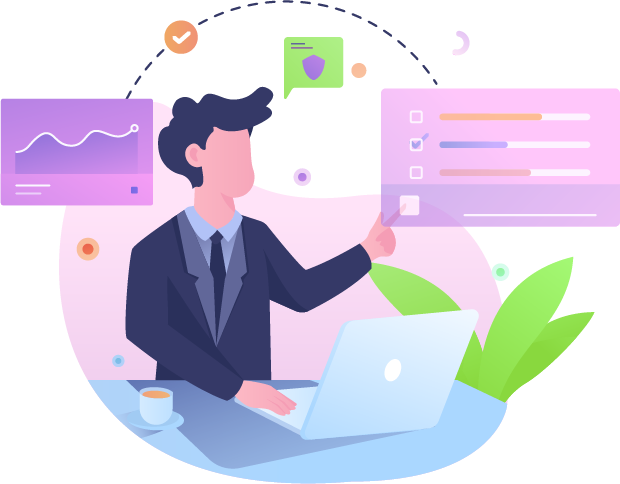 As an MS4, be prepared for your next audit
We have your Public Education and Outreach requirements covered - Residents; Institutes, Industrial and Commercial Facilities; Construction Developers and Contractors; Municipal Facility Operators
We do IDDE too! - Courses specific to every municipal employee.
Online Courses Are The Future
With Today's concerns, classroom and group-based learning is no longer a viable option.
Online training offers the flexibility necessary to meet each individual's needs.
Here are some of our Clients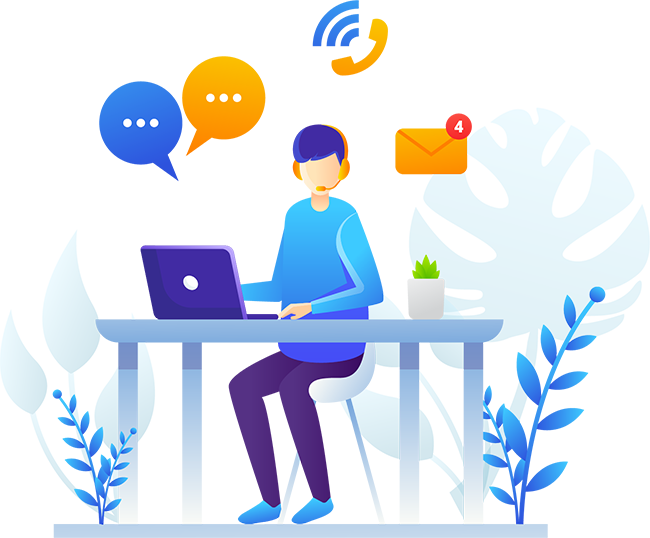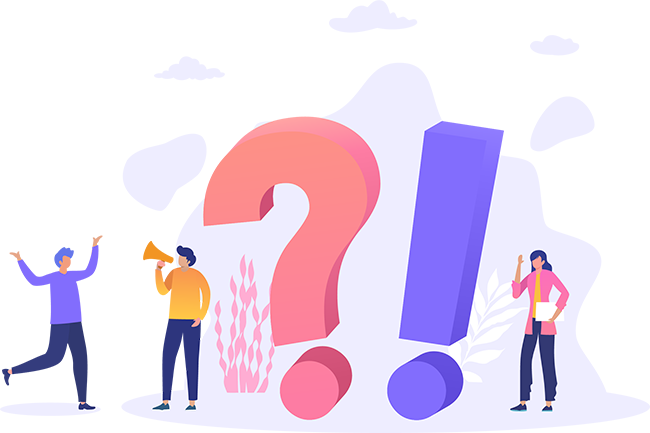 Frequently asked questions
Can I just take a single course?

Absolutely! You can check out our courses and select and take them individually, or as a bundle.

We also have packages available for companies and municipalities to affordably train all their personnel.